Artikel-Schlagworte: "simon"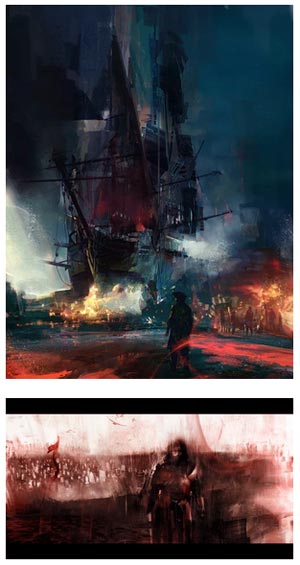 Es war mal wieder Zeit:
Simon Goinard arbeitet bereits seit 10 Jahren frei als Illustrator für Film- und Videogame-Firmen. Zu seinen Kunden zählen u.a. ArenaNet ("Guild Wars") oder Sony Computer Entertainment Japan.
Sein Portfolio kann man einsehen, und zwar online unter:
http://simongoinard.carbonmade.com/. [via]
Es gibt fünf Kategorien: Concept Design, Visual Development, To Be Announced, Environmental Design und Narrative.