Artikel-Schlagworte: "1986"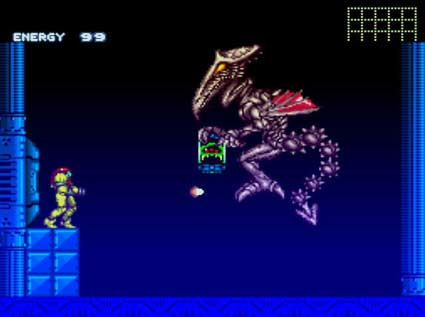 wer fan von metroid und den abgefahrenen abenteuern mit samus aran in der hauptrolle ist, der sollte sich den dreiseitigen bericht von eurogamer nicht entgehen lassen, von 1986 bis heute:
http://www.eurogamer.net/article.php?article_id=85987. [via]
ein auszug:
"The first Metroid presciently set the tone for the future of the franchise by appearing first on a struggling format and only reaching foreign shores after lengthy delays. Metroid was initially released only for the Famicom Disc System in 1986. The FDS was one of Nintendo's first attempts to monkey around with new storage methods, but its success was limited and it never made it beyond Japan. One year later, Metroid finally appeared on the plain old NES in North America and then, another year later, we pox-ridden Europlebs were deemed worthy of having a copy to call our own."
wie man unschwer erkennen kann war dieser bericht nicht auf deutsch verfügbar, darum kommt ihr hier nur mit englisch-kenntnissen weiter. sry.